Hayward Dance Studio
Address:
22445 Foothill Blvd, Hayward, CA 94541


Contact:
510-537-8706
hayward@arthurmurraylive.com

Hours:
Mon - Fri: 12 pm - 9 pm
Sat: By appointment



Your First Dance Lesson is Free
You don't need a dance partner, nor experience, nor natural talent. Dance is a practical skill that helps you loosen up & have fun in weddings and company parties, and gives you access to a warm, friendly community of people just like you!
Do you want to schedule a time now? Click Here!
Arthur Murray Hayward
HAYWARD WAS, IN EVERY SENSE, OUR FIRSTBORN.

It was our first school and the place that first hired a young, former dance student, named Daisey (who agreed to work for free). If it weren't for the Hayward dance studio, there wouldn't be Livermore, Redwood City, or Walnut Creek studios.

Hayward will always be our dance hub. To have gone through this type of expansion and still have the school in the top 10 rankings says so much about the staff and student body there. No matter how successful Hayward is, they'll always have that "Yes, you've never heard of us, but we are near San Francisco" chip on their shoulder.

The Arthur Murray Hayward team started the culture that has become our signature stamp on an Arthur Murray dance studio:
Get loud, have a great time, and share your passion for dancing.
We Welcome Dancers of All Ages, Experiences, & Background
What's Happening at Arthur Murray
Hayward
Our certified instructors will have you dancing within the first 10 minutes of your lesson. Using the official Arthur Murray teaching methods, they can teach you how to say yes any time a dance situation presents itself. Want to try a free dance lesson and see for yourself?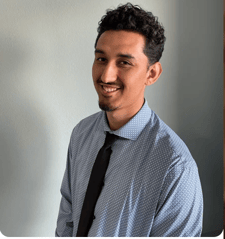 "The hardest step you'll ever learn is the first one through our door."