Congratulations. The first step in your Two Left Feet therapy is admitting that it's a problem.
Don't worry, your secret is not only safe, but it will become irrelevant if you follow the steps in this article.
That's right, that horrible non-dancing albatross you've been carrying will soon become a thing of the past. Let's get started.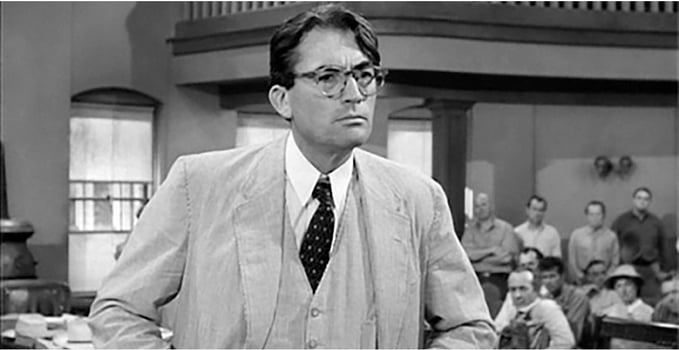 1. Case History
First things first, you need to align yourself with a team that is both capable and has a proven case history.
Let's just say you've been committed of a crime you didn't commit. If you had your choice of anyone in the world to plead your case, there's a good chance you'd go with the legal team with the best success record.
Well, Arthur Murray has been around since 1912, and there's a 0% chance that a business whose product is dance instruction could still be around over one hundred years later if they couldn't teach people with the 2LF problem.
Easy answer - Arthur Murray is the dance instructing legal team with the best, and longest, track record, and have been freeing people from life sentences of non-dancing.
2. Flush the Past
There's no way you can make positive changes in the present if you're still carrying around the past.
One of the critical steps you'd take if you were trying to kick a bad habit is you'd eliminate any traces of the past. Whether that was pints of ice cream, or something more serious, you'd toss, shred, delete, or flush whatever it was that you're trying to move on from.
News flash: From this point on, you can no longer say you've got Two Left Feet.
Why? It's a an easily accessible, self-deprecating, deflection tactic that will always be true as long as you say it.
So flush it, delete it from your list of default responses when there's a dance floor around, and we'll take care of the physical proof.
3. Invest 45 Minutes
Think of a Lasik procedure. How quickly one appointment, and the right technology, can dramatically impact an impairment someone has had for years, or their entire life.
Your first appointment at Arthur Murray is like Lasik for your dancing.
It's 45 minutes with the guarantee that you will walk in and dance out. For clarification, our technology doesn't include any lasers... yet. But the professionals you'll work with are equipped with some of the best customer service and dance instruction training in the world.
4. Adjust Your Environment
It's important that this transformation is insulated, and built to last. To ensure that it is successful, you'll want to make some adjustments to your environment.
Let's say you wanted to work on being happier in your everyday life. The last thing you'd want in your environment would be depressing friends, dead plants in your living room, or binge watching sad movies.
In the case for your dance transformation, it's important that all of your dancing, especially in the first 6-8 weeks, is done in the studio. Whether that's on private lessons, group classes, or practice parties, you'll be in the best possible environment for your dance skill, and identity, to develop.
5. The Big Reveal
At some point, every hero faces their villain, and every person creating healthy habits are presented with the challenge of their old ones.
For you, this will come in the form of a reveal. In fact, let's make it a big reveal.
What better way to shed your old dance label forever than to demonstrate your skills at a special open house night where your friends, co-workers, or family can come and watch?
It makes a bold statement, not only to them, but to yourself.
Final Thought
That's it. Sure, there are a lot of moving parts when it comes to making #3 happen, but that's why the appointment is free, can be arranged around your busy life, and will be scheduled with a teacher that specialized in brand new students.
The great thing?
The only thing you have to lose is an easily accessible, self-deprecating, deflection tactic, that we can permanently delete forever.
It's what we do.
Ready to make your move?
Image Credit: