5 Dancing with the Stars 24 Celebrities We Want to See
It's never too early to start speculating on which celebrities will end up on Dancing with the Stars. So we figured that in the spirit of optimism, resolutions, and positive predictions - we'd do the same with the DWTS 24 lineup.
Rhonda Rousey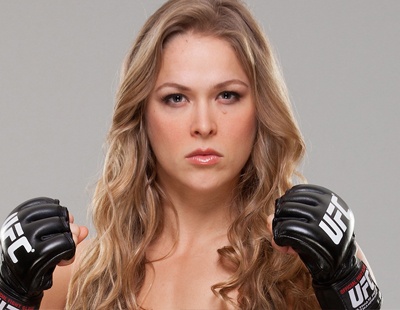 Why? If Rhonda Rousey were a social media company, she'd be more of a Twitter than a Snapchat. Meaning? She was on fire, became a mega star, and after a few beat downs - it seems that her star has fallen... sort of like Twitter stock.
The Benefit to the Network
There may not have been a more buzzworthy female athlete in 2015 and 2016. She still has some serious star power, is a tough competitor, and is primed for a celebrity career that goes beyond fight night.
The Benefit to Her
Re-emerge from the ashes and repair her slipping public appeal.
MC Hammer
Even with his music and dance career aside, the guy is a Twitter megastar, and that always seems to be a nice draw for the ABC executives. While there has been no official word yet, we are guessing that if he did sign to do the show, he'd do so without his signature "Hammer pants".
The Benefit to the Network
He's got 3.7 million twitter followers.
The Benefit to Hammer
He's still active in the music scene as well as the community. Still based in Northern California conveniently located near some DWTS professionals.
Scott Van Pelt
The smart and sports savvy ESPN star is one big dance frame away from stepping into Calvin Johnson territory, or Kenny Mayne. Either way, he's witty, comfortable in his own skin, and would be a great sport (no pun intended) on the show.
The Benefit to the Network
ESPN, owned by ABC, owned by Disney would love to continue to build the personal brands of people on their own team.
The Benefit to Van Pelt
Maybe he has a side wager with Kenny Mayne? Or he wants to reach a new demographic with his new show on ESPN.
Alyssa Milano
This child TV star is one of the rare exceptions to have continued to work through her adult years. She's a fashion designer, TV show host, and mother of two - just perfect for a show like DWTS. While she has plenty of things to keep her busy, Milano is the type of star that could bring in three decades worth of fans... and probably show us that she's a great dancer too.
The Benefit to the Network
It's Alyssa Milano. She's the babe guys grew up with and then later realized she was also an insane sports fan. She's also a versatile talent, a Mom, and entrepreneur - so a run on DWTS would be an inspiration to many.
The Benefit to Milano
Milano has made very generous contributions to charity, and a season on DWTS could raise a lot of awareness and money in that regard.
John Stamos
The guy is still a multi-talented stud. He's one of the few celebrities that can still move the needle with just about every female demographic, and he's got charm, charisma, and a music background.
The Benefit to the Network
OK, this guy either doesn't age, or just continues to improve with age. Also - his hair has a million followers on Twitter. He's a big deal.
The Benefit to Stamos
After the cancellation of his TV project "Grandfathered", he was able to pivot and reprise his role as Uncle Jesse on Fuller House. He's got the presence and character for another solo project, and maybe DWTS is the avenue for a major network to take notice.

Final Thought
With the excitement of Season 23, you've got to believe that the team at excitment ABC is working tirelessly to put together an exciting Season 24. While no hard date has been set for the announcement, we'd love to hear who you think should make the show next season.
We send Dance Advice, DWTS coverage, and plenty of dance-related humor to our subscribers once a week - all our best stuff, without the search, direct to your inbox.

If you haven't already, we'd love to have you join our Subscriber Community
Image Credits: Alyssa Milano, John Stamos, Scott Van Pelt, MC Hammer, Rhonda Rousey